After an injury, athletes can now take their training to another level at the Mapei Sport Research Center, a vital port of call for many athletes from all kinds of sports.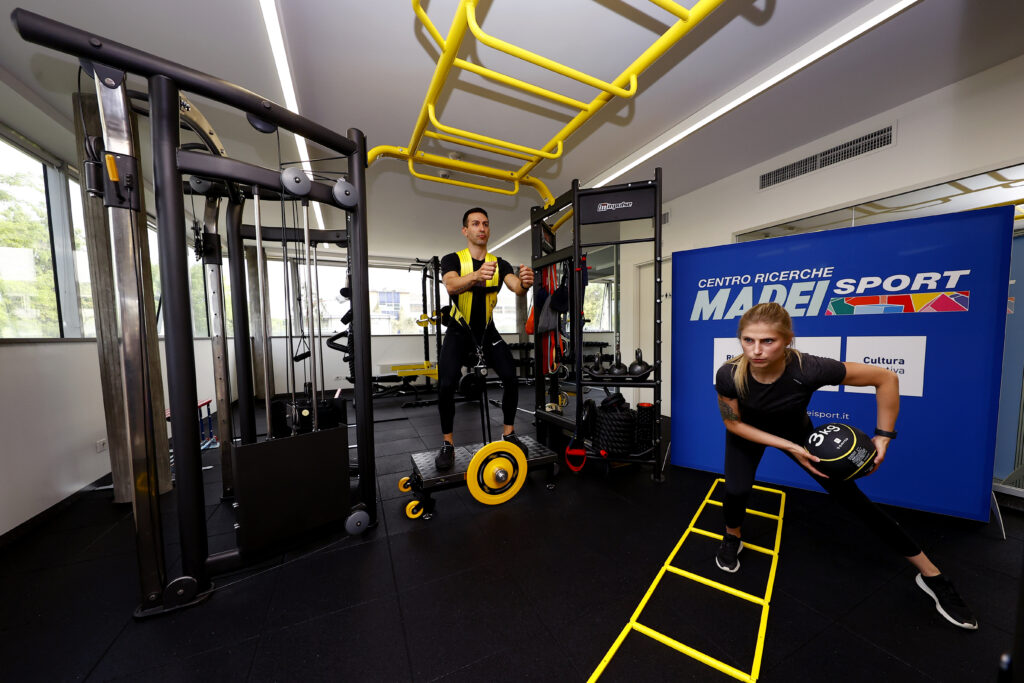 The brainchild back of a passionate sports fan and firm believer in research like Giorgio Squinzi (Mapei Group's former CEO) back in 1996, in perfect sync with the sporting philosophy-thinking of Professor Aldo Sassi (Mapei Sport's former Director), Mapei Sport Research Center officially opened in 1998. As well as monitoring operations in the cycling sector (Mapei Professional Cycling Team dominated the international stage for years), over the years the facility has widened its horizons to encompass other sports like football, basketball, running, golf, Alpine skiing and motor sport. Mapei Sport has always provided athletes with the help and support they need to perform to the best of their ability, based on a rigorous scientific approach and absolute respect for unbreachable ethical-sporting values.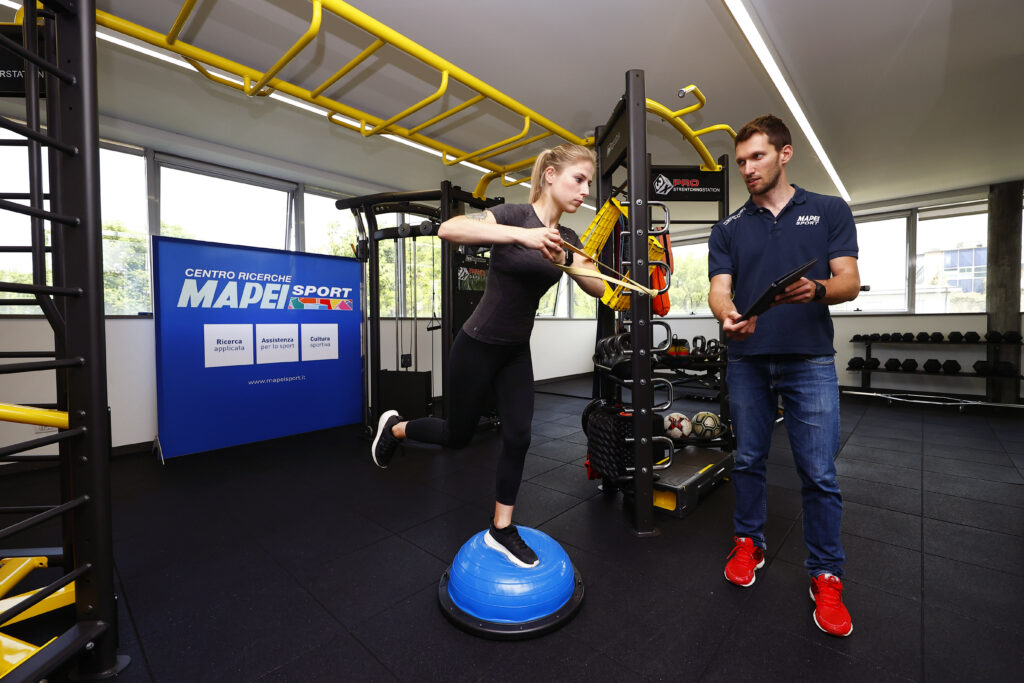 Ever since it was first established, the services provided by the Mapei Sport Research Centre have always operated along three main lines: medical-sports assistance at the Sports Medicine clinic, functional assessment at the Human Performance Lab, and biomechanical assessment carried out by the Motion Analysis Laboratory. Its services will now be extended thanks to the introduction of a Training Department. This new division, which is a natural continuation of the services provided by Mapei Sport, is intended to offer highly qualified expertise in the fields of training and re-athletisation.
Whereas fitness training is aimed at sports men and women of all levels from all sports, who are looking to optimise their physical performance, re-athletisation is designed for those who have completed their physiotherapy programme and are about to return to competition. More specifically, re-athletisation is that particularly tricky period for athletes who have just recovered from injury but are not yet able to perform at their best.
During this period, it is vital to provide athletes with specific training geared to their individual needs and the demands required by their sport. The common denominator in the services provided by the Training Department is highly individualised and personalised training carried out on a one-to-one basis to guarantee the highest possible standards, in accordance with the underlying philosophy of the Mapei Sport Research Centre.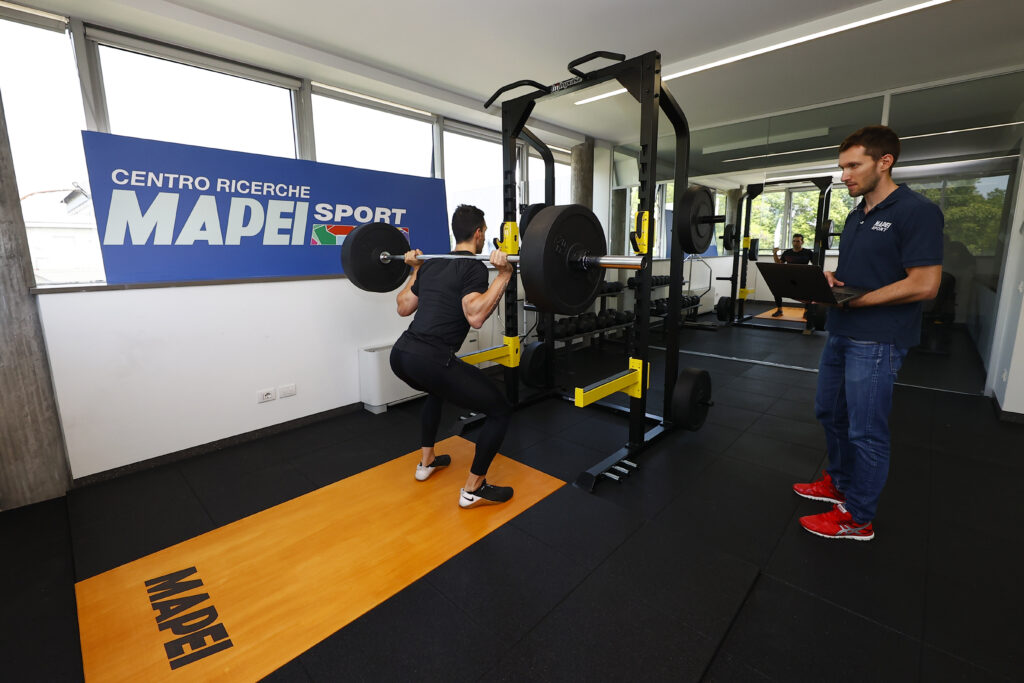 Nothing has been left to chance in launching this new service: "We have set up a training ward inside the centre in Olgiate Olona (Province of Varese, Northern Italy) with all the latest and most sophisticated equipment, some of which cannot be found in ordinary fitness centres and/or physiotherapy centres. The aim is to be able to monitor men and women who want to train or get back into competition in the best way possible following an injury. Our trainers can offer clients the know-how gained from working for over 25 years with professional athletes and teams, as well as national sports federations. This has enabled us to compile a databank and specific expertise about training high-level sportspeople", so the Director of Mapei Sport Research Centre, Dr Claudio Pecci, told us.
"It is not some standard package, it is a program tailored to individual needs maintaining the evidence-based approach that has enabled Mapei Sport to gain international recognition in the world of sport", so Dr Franco Combi, chief consultant of the re-athletisation area added, a Director in the Training Department.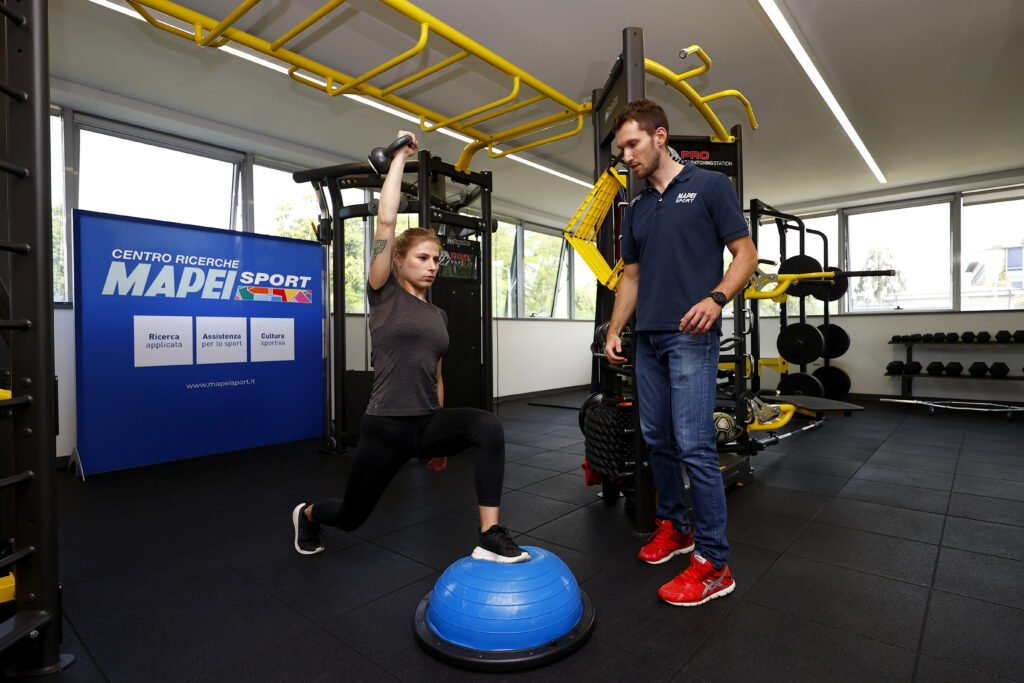 "To reach the highest levels of expertise in this sector, you need to adopt a strategy focused around sportspeople that is designed to make the most of their individual talents, while, at the same time, helping them improve any weaknesses they might have – so Federico Donghi concluded, project leader in the Training Department – "Our speciality is the ability to personalise training and focus on details to satisfy even the most demanding clients: hence the hashtag #WEare4YOU».
So, after medical checks and assessment tests, it is time to get the most from your training with Mapei Sport's Training Department! Further information about the services provided by Mapei Sport can be found at mapeisport.it/en.