The 2018/2019 championship for Sassuolo Calcio could not have started better. The soccer team of patron Giorgio Squinzi made his debut winning the opening match with Inter, then obtained a valuable and deserved draw in Cagliari and last Sunday won against Genoa, leaping to second place in the standings, just two points from the champions of Italy Juventus, who will face in less than two weeks.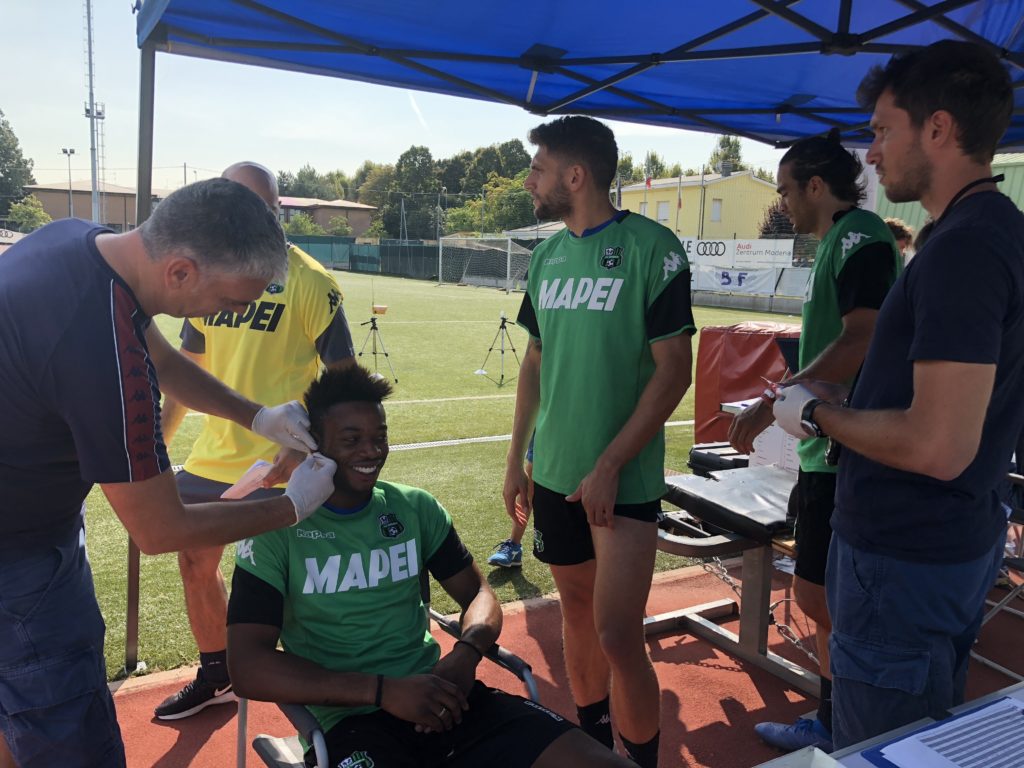 After the usual medical examinations and pre-season physical tests, the black-green footballers took a further check-up with Mapei Sport Research Center staff last week, which follows the periodic functional evaluations on the field, offering its medical-sports consultancy and nutritional assistance, for which Dr. Luca Mondazzi is responsible.
«I am discovering Mapei Sport's modus operandi with great curiosity, because up to now I have never worked with such a careful and prepared structure in medical-sporting matters. I'm comparing myself with the intent to improve my skills and that of my staff. The data provided by the tests are useful for understanding the shape of the athletes, to evaluate whether to lower or increase training intensity and volume. That said, you have to give them the right weight, in football the athletic aspect counts a lot but also the technical-tactical one and even more, in my opinion, the mental one» comments the new coach Roberto De Zerbi.
«I agree, these three variables must go hand in hand and integrate for the better. We are dealing with men, not with machines. The collaboration between the various components of the staff aims precisely to find the optimal balance between the different ingredients that determine sports performance. The results of the first tests confirm that the season has started on the right foot and that we have all the credentials to improve further» adds confident Ermanno Rampinini, Mapei Sport project leader for team sports and head of the Human Performance Lab of the Research Center directed by Dr. Claudio Pecci.