Mapei Sport offers essential medical checks for athletes who have beaten the coronavirus.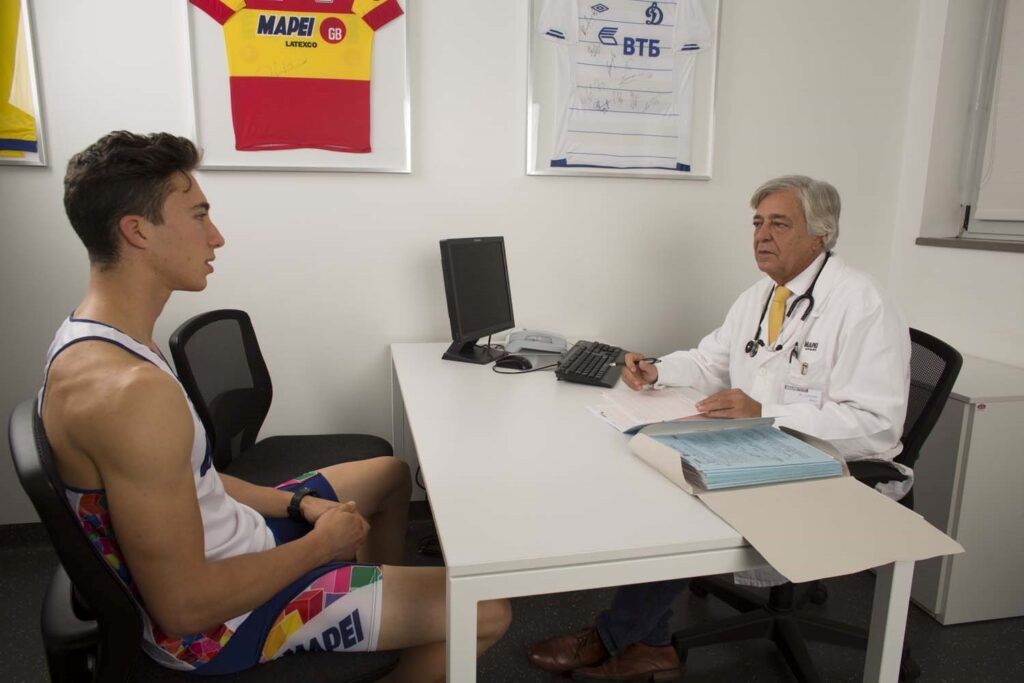 The fight against the pandemic caused by the coronavirus continues but, at last, we have valuable allies at our side, such as the vaccines that the international authorities have validated and the categories most at risk are beginning to receive worldwide. While respecting the rules imposed by the authorities to safeguard the health of the community, the life of each of us continues between smartworking and distance learning, new habits and routines. In these difficult and complicated times, sport remains a staple for millions of people who take care of their physical and mental health by running in the open air, cycling alone or just doing a few minutes of aerobics at home.
Mapei Sport has adapted the services it has been offering since 1996 to today's needs, drawing on the experience it has accumulated alongside professional athletes and its constant focus on scientific research. «The post-coronavirus sports fitness test is the essential step towards getting back to practising your favourite sport and, when possible, competing at any level. It is a medical examination that includes specific clinical examinations according to the recommendations drawn up by the Italian Sports Medicine Federation (FMSI) and approved by the Ministry of Health. From a medical and health point of view, it is linked to "recertification" for professional athletes and those who practise competitive sport, but also for those who, having recovered from Covid-19, simply want to get back to moving and sweating in safety, ensuring that this insidious disease has not left any after-effects on their bodies; alterations to organs or apparatuses (heart, kidneys, lungs) that are often silent and asymptomatic, which are unfortunately beginning to be noticed. Athletes already infected with Covid, depending on their level of classification (asymptomatic, paucisymptomatic and symptomatic) will therefore have to follow different protocols and tests» says Claudio Pecci, director of the Mapei Sport Research Centre.
The specialist medical-sports examination, even in this difficult context of health emergency due to the spread of Covid-19, represents a fundamental screening and prevention tool in general, which can be carried out through a careful anamnesis, objective examination and the compulsory performance of all the instrumental examinations required by the regulations in force. For the assessment of covid-positive athletes, Mapei Sport follows the protocol drawn up by the FMSI for non-professional athletes, approved by the Ministry of Health. By integrating the standard protocol with additional tests, mainly aimed at defining the cardiac, respiratory and circulatory functions, the possible consequences of SARS-Cov-2 on the various organs and apparatuses are assessed, depending on how the infection progressed.
For further information, the Mapei Sport secretariat is available by phone on +39 0331 575757 and by e-mail at segreteriamedica@www.mapeisport.it.