Face masks have been and still are a very important tool in fighting the pandemic and protecting us from the coronavirus and its variants. Especially before vaccines became available, their use was a strategy to combat the spread of the virus that was strongly recommended by national and international institutions and has now become a habit for all of us when we go shopping or to crowded places.
The use of masks has always been discouraged for outdoor and individual sports, the purpose of which is to reduce the release of saliva droplets during breathing by asymptomatic or pre-symptomatic people, but is still compulsory in some countries when one cannot exercise while keeping a safe distance from other people in enclosed and unventilated spaces.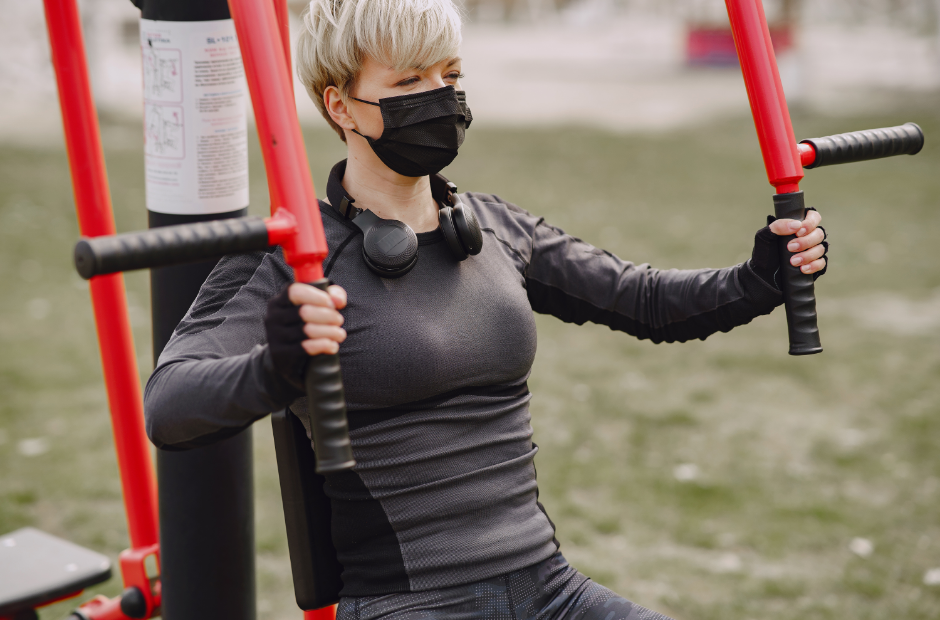 «The use of face masks has become a common practice for millions of people when in contact with other people. There have been many studies on their effectiveness, but until recently the effect of their use on cardiopulmonary function during exercise has never been considered. In 2020, Sven Fikenzer and other German researchers tested the effect of using surgical masks and FFP2/N95 on the cardiopulmonary capacity of healthy adults measured during a maximal incremental cycle ergometer test» explains Ermanno Rampinini, Head of the Human Performance Lab (HPL) at the Mapei Sport Research Centre in Olgiate Olona (Varese, Italy).
From what has been published in the journal Clinical Research in Cardiology, it emerges that both masks used (FFP2 and surgical) during the exercise negatively influenced the maximal ventilatory capacity; the FFP2 mask also led to a reduction in maximal performance (reduction in peak power developed) and VO2max, confirming a more marked negative effect during the exercise for this type of mask compared to the surgical one. The use of the masks during exercise was perceived as less comfortable than in the control condition and the perception of breathing difficulty was the main factor for the increase in general discomfort. FFP2 masks induced more negative perceptions than the surgical equivalents. The use of FFP2 led to a reduction in VO2max by 13% and in maximal ventilation by 23%. The reductions in these parameters confirm a negative impact on cardiopulmonary function during exercise and, consequently, on performance and fatigue levels.
«All these results are particularly relevant for athletes or sportsmen in general. Indeed, at least for endurance sports activities, the use of a mask with high filtration levels can negatively affect the ability to sustain exercise. Similar, albeit smaller, results have been reported for studies that have looked at the effect of wearing a mouthguard on performance capacity during different types of exercise – continues Rampinini. – In order to increase the possibility of playing sports while limiting the spread of viruses such as SARS-CoV2, future studies will need to be conducted to confirm the preliminary results of this research or to identify alternative strategies that may limit droplet ejection but at the same time affect cardiopulmonary functions to a lesser extent during exercise».