The adventure of the Trek-Segafredo Women's team could not have started better. The new Women's World Tour team born from the men's team led by Luca Guercilena made a winning debut. With a superb sprint Letizia Paternosterconquered the inaugural stage of the Santos Tour Down Under, giving the American team the first women success of its history.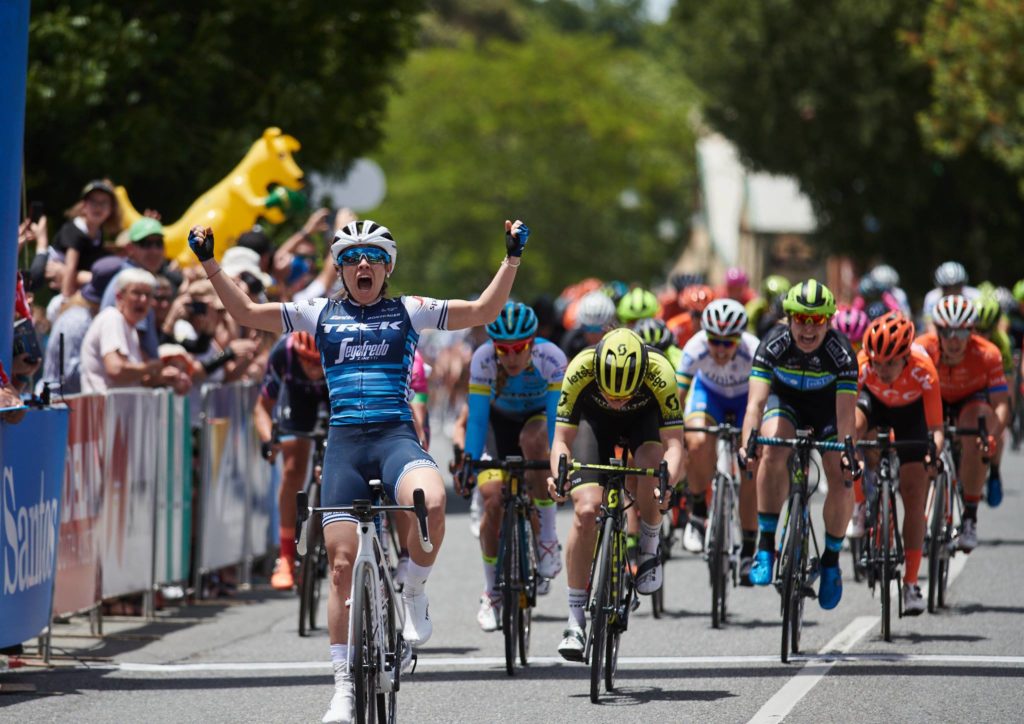 «I'm in seventh heaven, it was a dream start. In the team I found fantastic companions and an organization of absolute excellence that takes care of every detail. Mapei Sport Research Center in Olgiate Olona (Va) with its experts and its equipment will be very useful for us to achieve many other goals during the season» commented the talented Italian girl, who is emerging on the international scene. «Starting well is said to be half of the work; we hope it is just like that. Now I will focus on the track, up to the World Championships at the end of February in Poland. Then I should take part in several Northern classics». Roads that Mapei knows very well.
Andrea Morelli, representative of Mapei Sport cycling sector, participated in the Trek-Segafredo training camp in Sicily at the end of December to support both the male and female teams in the first road tests. «Since 2015 we have been at the side of this team for riders preparation and periodic lab functional evaluations. The women's team is a new challenge, which we have undertaken with great enthusiasm. On our center rely champions of other disciplines such as skiers of the National Alpine Team and Sassuolo Calcio football players, we could not miss the world of cycling, that is always in Mapei heart. We are proud to support with our experience the work of leading athletes such as Letizia, Elisa Longo Borghini and Lizzie Deignan, world champion in Richmond in 2015, who is ready to return to racing after her motherhood. We are sure that Letizia's victory is only the first of many satisfactions that we can experience together» says Morelli from Palma de Mallorca, where he is working in a new Trek Segafredo training camp.